"The human mind is not a vessel which needs to be filled, but rather a flame that needs to be lit"
Dilemma Puzzles and Games
We proudly present the largest variety of brain teasers in the world. Since 1996, we have developed, designed, produced and exported over 300 brain teaser models and puzzles. Our games are educational, fun and esthetically beautiful.

Dilemma game produces a complete range of quality wooden puzzles and complex brain teasers. They are educational games which provide children with the chance to apply their talents. Parents and teachers will find the games perfect for children to learn arithmetic, geometric and other related scientific knowledge. It's amazing how they quickly learn and become interested. The main concept of our games is to release the mind from "square - like" thoughts, or fixed thinking patterns. The games also develop creative thinking, strategic planning, improve topological abilities and motoric-cognitive coordinating abilities. All above mentioned qualities are achieved through the subconscious experience of playing and having fun.

Our games have a rang of difficulty levels: from easy to tough. They are suitable for all ages and IQ levels. From toddlers and preschoolers to grown-ups, all can find themselves captivated by our games for hours.
Factory and Head office site:
Our products are made from premium quality wood from Northern Thailand, Monkey Pod and Rubber Wood. Each product of ours is designed as a precise piece of art, a pleasure to the eyes. Our products comply with the highest level of production standards and universal environmental requirements. Included in each puzzle is detailed instruction and step-by-step solution (drawn and written) in your needed language.
Many of the drawn instructions are created by Mr. Doron Suchi.

Our head office and product developing department are located in Macabim, Israel. All games have the Israeli Standard Association Stamp. DILEMMA-GAMES is a member of the Union Chamber of Commerce in Israel, (membership # 22349). We are active in the Toys and Games department on the Union. Meanwhile we maintain correspondence with other like Unions in the world. To assure best products quality, our Factory and Export department are located in Klangchonpratan Road 3, CM, Thailand., an area famous for growing wood of premium quality.
| | |
| --- | --- |
| | |
Areas of Business Activity
The wooden brain games and puzzles from "DILEMMA GAMES" have a worldwide market. Our sales team exhibits all year round in major relate-themed shows around the world. Our professional experience has opened a wide market range as the following:

Toy stores
Games and presents stores
Kindergartens
DILEMMA GAMES CURRICULA
Primary Schools and high schools (in the form of "Thinking Centers" and Educational labs)
Community and youth centers (as extra-curriculum activity)
Occupational Therapy clinics
Kids activities at hotels and resorts
Promotional items
Giveaways for companies and institutions (Logo printing/engraving)
To learn more about the educational facets of our games, please click and see our DILEMMA GAMES THINKING CENTERS

When you buy from us, you're not our customer, you're our client !

Product Service and Support
We upgrade our product value by a package of services and expertise:

Assistance and consultant services will be given to help match the games to your target audience
Individual and personal support from day of purchase to day of delivery
Fabrication options for your own designs

You are invited to be our next client !
Use our expertise !

We are looking for sole agents,all over the world! Contact us.
DILEMMA GAMES - lit the flame in your mind...


During the last 24 months, the sales group of Dilemma Games exhibited in 14 international shows, some of which are presented in the following:
CHINA SOURCES HONG KONG ASIA EXPO OCTOBER 2007


MEGA SHOW HONG KONG OCTOBER 2007

CHINA SOURCES HONG KONG ASIA EXPO OCTOBER 2007


MEGA SHOW HONG KONG OCTOBER 2007

HONG KONG TOY SHOW, JANUARY 2007


NURNBERG GERMANY TOY FAIR, 2007


Ambiente Frankfurt, Germany, February, 2006


Hong Kong Mega Show, October, 2005



Spielwarenmesse International Toy Fair Nֳ¼rnberg, February 2006


Hong KongToys & Games Fair, January, 2006


International Toy Fair Spielwarenmesse Nurnberg, February 2005


Hong KongGifts & Premium Show, April, 2005


Hong KongGifts & Premium Show, April, 2005



Hong Kong July 2006

Dilemma Games factory workers: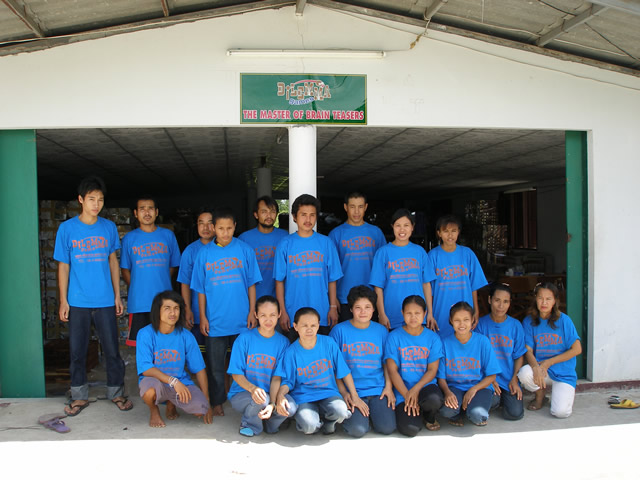 To schedule a meeting or to get more information regarding our firm,and learrn more about our next exhibitions,please contact us.